Cheer Plus Express Inc.
Canada Head Office (Vancouver)
Address: 8457 Cambie Street
Vancouver, BC
Canada, V6P 3J9

Tel: 1-604-283-5419
Fax: 1-604-630-7308
USA Office (Beaverton)
Address:
4145 S.W. Watson Ave. #368
Beaverton, OR USA 97005
Tel: 1-503-688-7109

China Office (Shenzhen)
Address: No. 15 Building A,
Qinfangmin Garden,
2070 Dongmen Rd.,
Luohu District, Shenzhen
P. R. China 518001

Tel: 86-755-28907187

Canada Eastern Office (Toronto)
Address: #283-220 Duncan Mill Rd
Toronto, ON, M3B 3J5 
Tel: 289-800-2863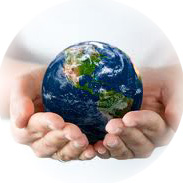 About Cheer Plus Express

Cheer Plus Express Inc. is a Third Party Logistics service provider in North America and Asia Pacific. We have long term (wholesale) relationships/partnerships with all the major airlines, express courier integrations, worldwide freighter networks and logistics suppliers.
Cheer Plus Express Inc. can offer an alternative to the high cost of shipping courier packages based on our volume discounts, with the world's leading Courier companies.

We are a unique group of professionals who has years of hand on experiences in logistics services. We provide personalized service and the flexibility to meet your specific transportation requirements.